Singapore Youth Festival Art Exhibition
The Singapore Youth Festival (SYF) is an event organised by the Ministry of Education to celebrate the vitality and talents of our youth in the arts. The theme for this year is 'Artist and Technology'. It aims to highlight the artist's role in utilising technology (past, present and future) to explore and express their views about how technology has shaped our lives.
We have achieved CERTIFICATE OF RECOGNITION for Category B & Category C.
Life Goes On…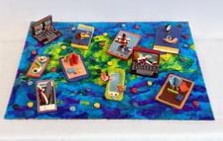 ARTISTS
3 Students from 4CA
1 Student from 4DI
2 Students from 4PA
2 Students from 4PE
2 Students from 4RT

Imagining the Future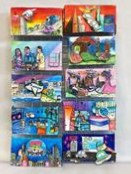 ARTISTS
2 Students from 5CA
3 Students from 5DI
2 Students from 5HM
2 Students from 5PE
1 Student from 5RY
This year, on top of the online exhibition, we also managed to involve our Aesthetics Leaders curate the artworks for the SYF virtual exhibition. You may visit the following website to view the artworks.