Ai Tong School Alumni Association Youth Group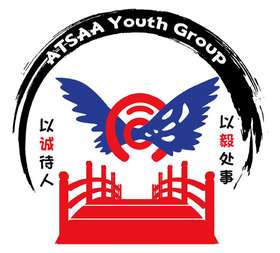 The Ai Tong School Alumni Association Youth Group (ATSAA Youth Group) was set up on 12 October 2018, which coincided with the Ai Tong School's 106 th Founder's Day. This serves as a platform for young graduates of Ai Tong School to continue to foster ties with the Ai Tong family and promote the spirit of contributing back to their alma mater.
A prize presentation ceremony and tea session was organized to officially kick start the recruitment drive. We were heartened to see our students who have graduated through the different years turn up in force. The students caught up with their teachers and peers, and had a chance to meet our Alumni Chairman, Mr Ong Kah Lye together with other Alumni members as well as members from the Parents Support Group (PSG) who were also alumnus of the school. The ATSAA Youth Group Logo Design Competition was organized at an earlier date. We are glad to announce that the winner of the competition is Tan Jing Ting (6 Diligence, 2017). Her winning entry has been adapted and is used as our official logo for the Ai Tong School Alumni Youth Group.