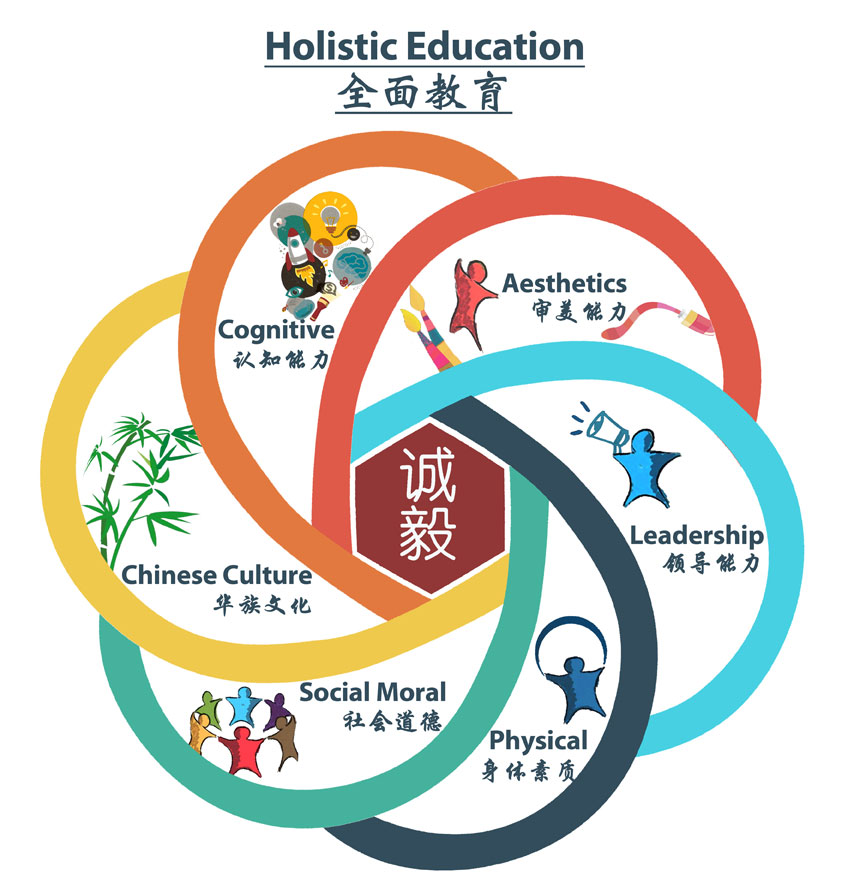 Ai Tong School Holistic Education
爱同学校全面教育
Nurturing our students holistically is the fundamental goal of Ai Tong's education. Our curriculum and co-curriculum comprise of 5 key domains namely Cognitive, Social & Moral, Leadership, Physical and Aesthetics. 
These domains provide our students a broad range of learning experiences where they are engaged in joyful learning. Grounded on our school values Sincerity and Perseverance, we strive to nurture our students to have confidence in themselves, perseverance when faced with challenges, higher levels of engagement and positive attitude towards learning. 
These are encapsulated in our four dynamic learner outcomes: Caring Leader, Responsible Learner, Respectful Communicator, and Resilient Innovator. Imbibing our students with knowledge, 21st CC and social emotional competencies are key to developing sound cognition, values and strong character in our students, preparing them for challenges in life.