Temasek Junior College (TJC) THINK© Challenge
Temasek Junior College (TJC) THINK© Challenge is an annual Science competition for primary schools. Since 2008, the THINK© Challenge has exposed hundreds of students to the THINK© Cycle. THINK© is an acronym for the 5 distinct learning phases of science: Trigger, Harness, Investigate, Network and Know – a pedagogical approach pioneered by TJC that infuses problem-based learning and scientific inquiry with a focus on collaboration.
The Integrated Programme (IP) Science Department presented the inaugural e-THINK© Challenge in 2020 with the onset of COVID-19. e-THINK© Challenge is a science digital video competition to engage younger students to explore experimentation and explanation of scientific principles and concepts. The competition provides a platform for students to develop their curiosity in science by utilising given materials and various ICT tools to harness their concepts. Participants are required to introduce and explain relevant scientific phenomena, using novel and innovative approaches in producing the content.

Creative Writing Programme 2021



The following students represented Ai Tong School in the Creative Writing Programme 2021. The programme aims to nurture budding writers in creative writing by helping them cultivate a critical awareness of literary technique and craftsmanship, and is one of a suite of provisions by Gifted Education Branch (MOE). These students completed the programme this year.



Moo O Awards 2021


Our Primary 3 students participated in the Moo – O Awards 2021. This is a digital story telling competition that aims to cultivate the love for English Language through a fun, engaging and immersive way.

3 of our students who represented Ai Tong School at the finals clinched the Merit Award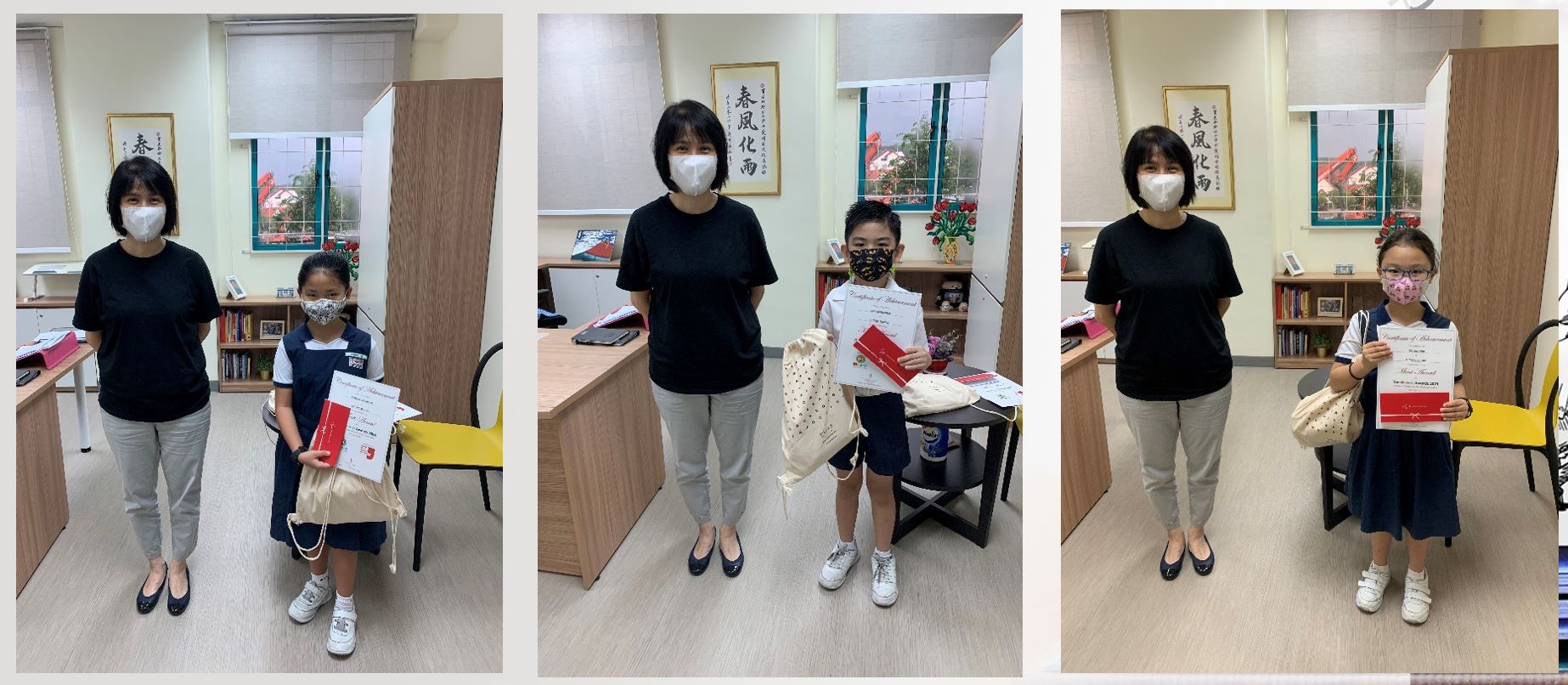 Public Transport Workers' Appreciation 2021 Colouring Contest


To recognise our public transport workers who work round-the-clock and behind the scenes to ensure our public transport system is safe, reliable and comfortable, we will be celebrating the annual Public Transport Workers' Appreciation Day in November 2021. As part of the celebrations, students from the primary, secondary and special education schools in Singapore have participated in a colouring contest!

3 of our students have won the Public Transport Workers' Appreciation 2021 colouring contest.




Draw My Stamp Story Art Competition 2021


Draw My Stamp Story Art Competition 2021 is organised by Singapore Philatelic Museum (SPM). The objectives of the competition are to help students to understand and appreciate the importance of designs reflected on our Singapore stamps; allow students to express their creativity in the background design they create to complement the stamp(s) and to think out of the box.