DJI RoboMaster Youth Championship 2022 Singapore
RoboMaster Youth Championship (RMYC) is organized to evolve the current robotic competition standards into the whole new level that excite and interests of our next generation in engineering and robotic. It is a national level competition and these students won the champion.
1 Student from 5 Harmony
2 Students from 5 Responsibility
1 Student from 5 Respect
1 Student from 5 Diligence
1 Student from 5 Patience

---
Drone Odyssey Challenge 2022
Drone Odyssey Challenge 2022 (DOC 2022) is an exciting game-based competition that promises plenty of fun. It inculcates technical skillsets, critical thinking, and an appreciation of new and disruptive technologies relevant to the modern world. Open to students from the Primary and Secondary levels, this competition sees participants working together in teams to code their programmable drones to transform them into Unmanned Aerial Vehicles (UAVs) capable of performing tasks under given scenarios.
 A series of workshops and live demonstrations have been specially developed for both students and mentors to complement their learning journeys leading up to the competition proper. Drone Odyssey Challenge is organised by Science Centre Singapore and EP Tec Solutions PTE LTD with support from the Ministry of Education (MOE) and various partne363rs.
The team of three boys from Ai Tong School won Champion in the Drone Swarming Challenge- Drone Swarming (Open Category: 9 to 16 years old)  
1 Student from 5 Harmony
2 Students from 5 Responsibility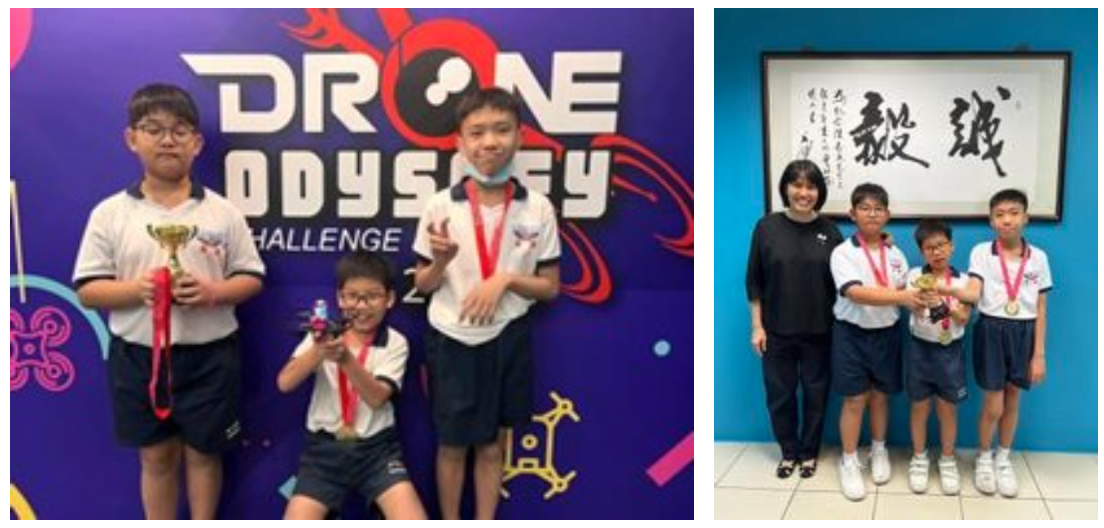 ---
CLUBS & SOCIETIES

2022
WEIQI

ROBOTICS CLUB

2022 FIRST® LEGO® League (FLL)

ROBOT DESIGN AWARD
3rd Place